View Larger Map
madhuban@usa.net IS OUR ONLY EMAIL ID.
SO PLEASE USE EITHER THAT OR THRU OUR CONTACT FORM. THANK YOU
Hotel Madhuban, one of Jaipur's finest boutique hotels, is located on Bihari Marg in Bani Park, a plush, quiet residential area of Jaipur.
Jaipur is well connected by air, rail and road. Most people fly into Delhi and then either fly directly to Jaipur, or catch a bus or a train.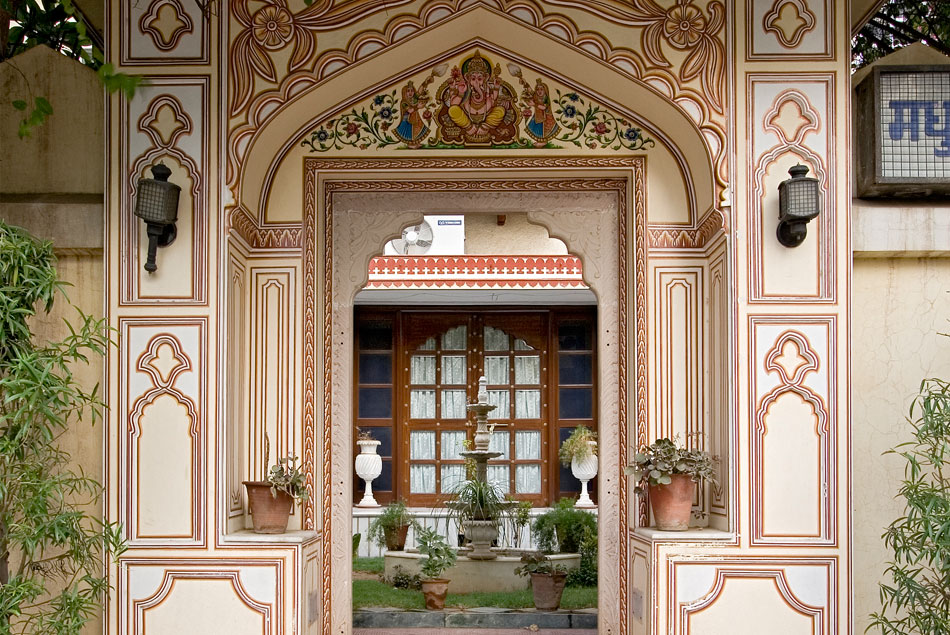 Hotel Madhuban is five minutes from the bus and railway stations, ten minutes from the Pink City, the bustling heart of Jaipur, and thirty minutes from the Sanganer Airport.
We offer a complementary pickup service from the bus and railway stations if informed in advance. Both cycle-rickshaws and auto-rickshaws are always available at the bus and railway station. They're the number-one way of getting around town. Remember, taking a rickshaw involves a great deal of good natured bargaining & haggling. And remember to hang on when you're in one. Go ahead and enjoy yourself!
If you're flying into Jaipur you'll need to take a taxi to get from the airport to the city. Click here to book a taxi for an airport pickup.